TO RECEIVE
WINDOW REPLACEMENT

IN CHICAGO THAT IS

EFFICIENT, ATTRACTIVE AND AFFORDABLE

, LOOK NO FURTHER THAN HomeBuild WINDOW REPLACEMENT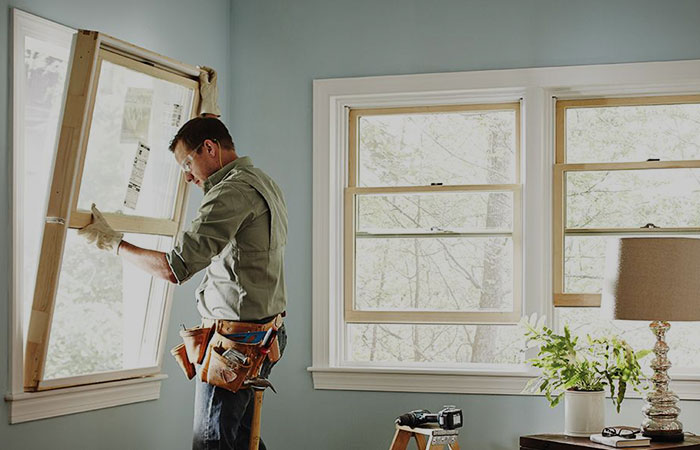 Ask yourself, do you need window replacement or are you looking for new construction windows?  With window replacement, only parts of the window are replaced and the frame remains untouched. We can replace glass and moving parts at a very affordable price.
If you demand new construction windows, HomeBuild is your ideal partner.  We work efficiently to make sure that every part of the window, frame and all, is removed and replaced to code. Each individual case is different, so decide accordingly. If your budget is tight, you will want to research thoroughly in order to find the option that best works for you and your situation.
STYLES OF REPLACED WINDOWS TO MEET YOUR TASTES
HomeBuild offers a huge array of, not only types of windows, but styles of windows as well. After all, windows are more than just a functional home item, they are a way to exude your home's personality. Check out the top window styles on the market and learn a little bit about what's out there. If you're considering remodeling your home or it's just time to upgrade your windows, you're certain to find a style that suits you perfectly.
STYLISH WINDOWS MAKE A STATEMENT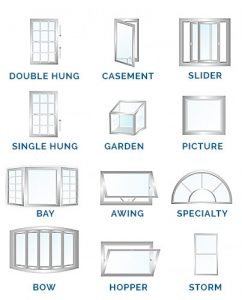 Awning windows continue to be a Chicagoland favorite. Because these windows open out from the top and are typically operated by a crank, they are often installed along with picture windows for improved ventilation. Casement windows also opening outwards, but typically open from the side instead of the top or bottom. These larger sized windows offer lots of viewing and have great energy-efficiency properties too. More standard options include single- and double-hung windows. Single-hung windows and double-hung windows are traditional in appearance and offer good air flow plus are relatively easy to clean and maintain.
NEW REPLACED WINDOWS CAN SHOW OFF YOUR HOME DESIGN SKILLS
Nothing adds more dynamic appeal to a home than perhaps picture windows. Because they are larger and not meant to open, a picture window's main purpose is to provide a great view of a home's exterior, which makes them great for those with natural surroundings and beautiful vistas a homeowner wants to enjoy even when inside. Bay windows are a great option to upgrade both your interior and exterior. Build to extend outward while creating an interior, usable ledge, these windows make for interesting architecture and let natural light fill your home.
Whatever your taste, challenge or style, there is a window for you. Work with HomeBuild window installation experts to find the solution that best suits you.
HomeBuild Window, Door and Siding Latest Projects Gallery
Before you begin work with our window, door or siding contractors in Mount Prospect, Arlington Heights, Schaumburg, Palatine or any other Chicago north-west suburbs, take a look through some of our recent projects. We are proud of our craftsmanship and always stand behind our work. We encourage prospective clients to examine our latest projects.