The right windows can beautify every room in your home. They invite the outdoors in, yet keep inclement weather out. While older windows can be drafty, inefficient and contribute to lowering your home's value, quality replacements, installed by experts, can save you energy and money for years to come. Choosing the right windows for your home yourself can be confusing and time consuming. And that's where HOME BUILD can help. We've been residential window and door replacement specialists for over 15 years. We'll consult with you and offer expert advice to help you select just the right products.
Our experienced sales professionals can discuss replacement options that best complement your home environment and fall within your price range. Our skilled installers maintain a meticulous attention to detail and complete each project in a timely manner with a craftsmanship beyond your expectations.
Find out what HOME BUILD can do for you.
Replacing your windows doesn't get any easier then our way the HomeBuild way.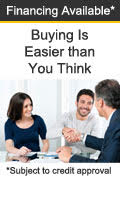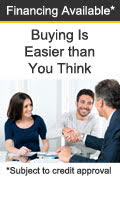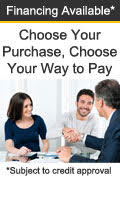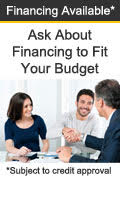 FINANCING AVAILABLE
Special up to 18 months no-interest financing.
Call or email for details.
We were very satisfied with the service and efficiency of your company. Getting the quote was quick and easy, and your staff started on time each day and worked hard. We are very confident with the job you did and have been recommending you to all our neighbors.
I had to replace my old windows before selling the house, and I got a referral to your company from a friend. I was so impressed with the professionalism and overall craftsmanship! The new windows greatly increased the value of my house and it was all because of you. Thank you for your hard work and reasonable prices!
"I am very happy with the construction that HOME BUILD did on my house. They gave me quality windows and doors at a reasonable price. They moved my front door to the other side of the house, took out a picture window upstairs and reconfigured the picture window in the living room. They built a new front porch with all composite materials. Tore off the old siding, insulated the walls and did an excellent job on the new siding. They did everything that I asked them and more. My neighbors are still raving about my house. Thank you HOME BUILD."
HOME BUILD was simply amazing. They replaced two old windows with a brand new patio door with expert craftsmanship and efficiency. From demolition though installation to cleanup, their skill and attention to detail was incredible. I could not be more thrilled. I would highly recommend HOME BUILD to anyone.